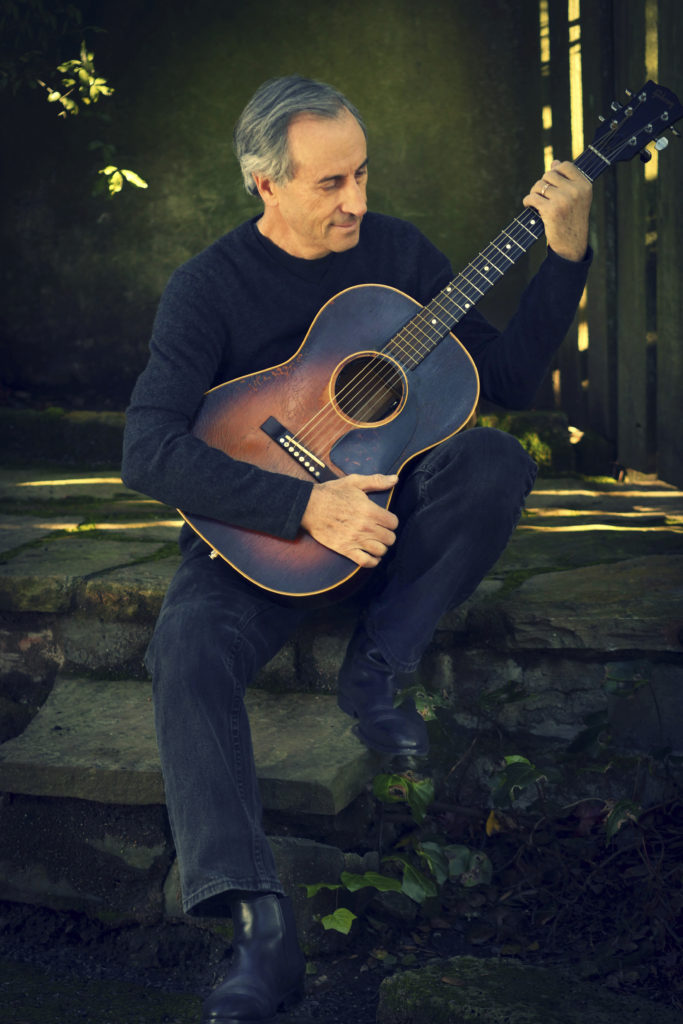 Don Arbor is a multi-talented singer, songwriter, and award-winning video artist, with a knack for timely subjects and catchy tunes. "Everyone Comes from Somewhere" by Don Arbor, is a welcome song for present-day Dreamers and the immigrants of the past, including Don's own ancestors. In an interview in LA Progressive, "Everyone" was hailed as "An Anthem From the Sanctuary State." It has garnered close to 100,000 views on Facebook, Youtube and other sites, since its February 2018 release. "Everyone Comes from Somewhere" received dual Gold awards for Music Video and Original Song, from the International Independent Film Festival for Winter 2018, as well as an Award of Recognition from the Best Shorts Festival."
Don's songs have been compared to such varied performers as Glenn Frey of the Eagles, George Harrison, Steely Dan, and even Green Day. In 2017, Don's single, "It Should Have Been Me," was inspired by hearing about a great trip his wife, Jill, had taken many years ago, with an ex-boyfriend. It's a catchy, upbeat take on the common theme of living in the present with the one you love.  "It Should Have Been Me" climbed steadily to #11 on the FMQB charts.
Don's previous single, "County D," was released in the fall of 2014. The song tells the moving story of leaving a familiar home behind, then finding life goes on, even better than before, yet never free of the memories. Don's pure, soaring vocals and poetic lyrics are the perfect accompaniment to Barbara Higbie's brilliant instrumental performance on piano and violin. Barbara is the Grammy-nominated co-founder of the Montreux band, and she has recorded for Windham Hill, and with Carlos Santana, Bonnie Raitt, and many others. Together, Don and Barbara have produced a magical, musical collaboration.
Another of Don's recordings, "Another Sunny Day in Paradise," captures the beat and melody of a summer day when everything goes right. "Another Sunny Day in Paradise" is one of 16 original tracks on Don's two-disc album, "Man on a Mission," which was released May 2013. "Man on a Mission" includes a "Mostly Electric" set of pop, rock and blues, and a "Mostly Acoustic" set showcasing Don's warm vocals, memorable tunes and moving lyrics. The CD features an extraordinary group of gifted musicians, including Stef Burns, lead guitarist for Huey Lewis and the News; David K. Mathews, keyboardist with the Santana band; Kevin Hayes, drummer with Robert Cray; and Marc Russo, the gifted sax player with the Doobie Brothers and Tower of Power. Also featured on the acoustic tracks are several Grammy-nominated musicians, including Mike Marshall, mandolinist with Turtle Island Quartet; Barbara Higbie on violin and piano; and Quartet San Francisco on string arrangements.
Don's last CD, "Salam Pax (Peace)," was praised for Don's "softly dramatic and honey warm vocals... Throughout it all, Arbor's vocals seduce and evoke a myriad of emotions."
The "Salam Pax (Peace)" video won the award for Best Music Video at the Berkeley Video and Film Festival.
Don also released a single, "If I Had a Son, He'd Look Like Trayvon," which was inspired by the tragic events in Florida in February 2012, and by President Obama's comments about the killing.  The video of this song won the award for Best Music Video at the Berkeley Video and Film Festival in February 2012. You can see the moving video of this song at http://youtu.be/WYewP9jdCbo.